This communication is being brought to you by the California Department of Public Health (CDPH) Injury and Violence Prevention Branch's Office of Suicide Prevention.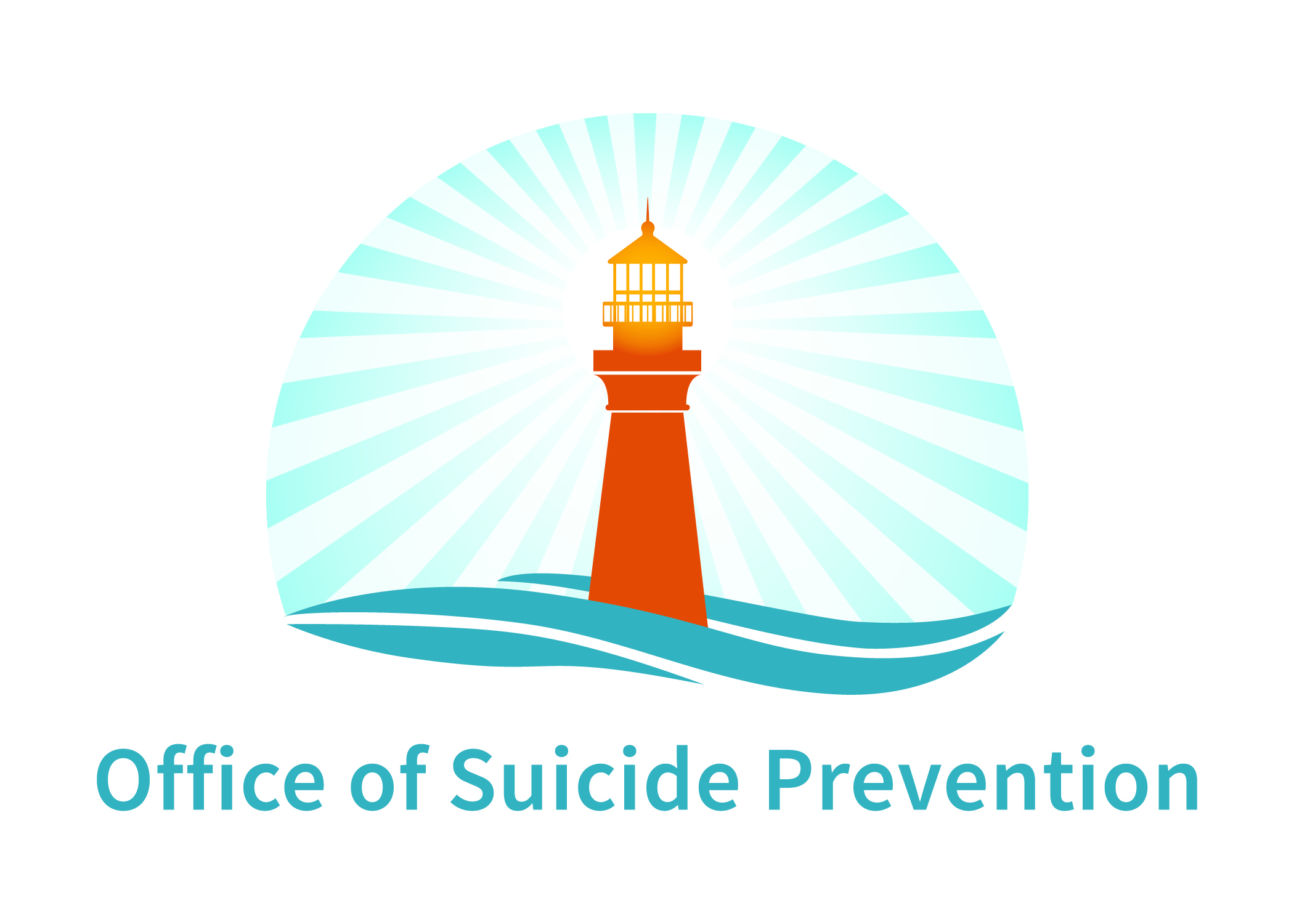 The mission of the Office of Suicide Prevention is to address the root causes of suicide and self-harm injuries through strong partnerships, dissemination of data, and promotion of evidence-informed public health prevention strategies that create safe and healthy communities across California.
September is Suicide Prevention Awareness Month, a dedicated time for us to come together with compassion to address this difficult topic and have honest conversations about mental health and suicide. Suicide is a serious public health problem that has lasting harmful effects on individuals, families, and communities.
The Centers for Disease Control and Prevention (CDC) reports that in 2021, one person died to suicide every 11 minutes in the U.S. In California, suicide is the second leading cause of death among adolescents and young adults aged 15 to 24. Sadly, specific communities experience a disproportionate suicide burden based on their life experiences. This includes veterans, people who live in rural areas, LGBTQ+ individuals, people of color, and tribal populations. 
Please join us in supporting the promotion of September as Suicide Prevention Awareness month by getting involved in spreading awareness around this critical public health concern.
CDPH Suicide Prevention Updates
Upcoming Webinar –
California Department of Public Health (CDPH)
Injury and Violence Prevention Branch (IVPB)
Webinar: California Suicide and Self-Harm Trends in 2021
Tuesday September 19, 2023
1:30 p.m. to 3:00 p.m. (PST)
Presenters will highlight data for the state overall as well as provide a more detailed look at how suicide and self-harm have been experienced differently by age, race/ethnicity and/or sex. Presenters will also provide information on evidence-based suicide prevention strategies and current CDPH suicide prevention programs.
Webinar Outline:
CA Statewide Suicide Trends in 2021
CA Statewide Self-Harm Emergency Department Visit Injury Trends in 2021 
Evidence-Based Youth Suicide Prevention Strategies
Overview of CDPH Suicide Prevention Programs  
We encourage you to share the information about this webinar broadly. 
Please register for the Webinar: California Suicide and Self-Harm Trends in 2021
Suicide Prevention Web Page
The CDPH Suicide Prevention web pages were recently redesigned and updated and now include new pages focusing on the Crisis Hotlines, Warmlines and Resources, Youth Suicide Prevention Projects, and Social Media Shareables. The new web pages are designed to be user-friendly and comprehensive, as well as provide more information on the function and activities of the CDPH suicide prevention efforts and programs.
Youth Suicide Prevention Projects - Updates
The CDPH's Office of Suicide Prevention (OSP) is administering the following two youth suicide prevention projects as part of the CalHHS-sponsored Children and Youth Behavioral Health Initiative (CYBHI):
1. Youth Suicide Prevention Media and Outreach Campaign — The OSP is developing a data-driven, and community-based youth suicide prevention media and outreach campaign that will be implemented through 2025. The goal of the campaign is to reduce suicide ideation, attempts, and deaths by increasing awareness and utilization of resources, services, and supports among California youth up to age 25 who are disproportionately impacted by suicide.
There are three components to the project: a media campaign co-created with youth; grants to community-based and tribal organizations to amplify and reinforce the campaign and implement youth-led suicide prevention activities; and an evaluation of all aspects of the project.
To date, Civilian has been selected as the media/communication contractor. They have conducted extensive formative research, including youth listening sessions and rapid insight sessions with youth from priority populations across California, reaching nearly 300 youth in total. Concept testing with youth will take place in the Fall, with an anticipated media campaign launch in Spring 2024.
The Sierra Health Foundation's Center for Health Program Management has been selected as the implementation partner to oversee the community-based and tribal organization projects and program evaluation is being led by UCLA.
2. Youth Suicide Reporting and Crisis Response Pilot Program — The OSP is also implementing this pilot program focused on county-level approaches to rapid reporting and responding to youth suicide and suicide attempts. Funded counties will develop and test models for making youth suicide and attempted suicide reportable events that initiate rapid and comprehensive responses (i.e., crisis response) within schools and community-settings. The goal of the pilot program is to strengthen reporting and crisis response systems so that healing can begin, and further suicides and attempts can be prevented.
Ten counties were selected for participation. These counties include Alameda, El Dorado, Humboldt, Kern, Los Angeles, Riverside, Sacramento, San Diego, San Joaquin, and Solano.
Learn more by visiting our Youth Suicide Prevention Projects webpage.
CDPH Suicide Prevention Data-Related Resources
The CDPH OSP produced and released several suicide and self-harm data resources and reports, which can be found on CDPH's Suicide Prevention webpage. Listed below are titles and links to those recently published reports:
Resources to Support Promotion of Suicide Prevention Awareness Month
Suicide Prevention Week (September 4 - 10, 2023) and World Suicide Prevention Day (September 10th, 2023) are quickly approaching! This is a time when individuals and organizations around the country and the world join their voices to broadcast the message that everyone can take action for suicide prevention and to remember loved ones lost to suicide. Every person and organization in California can play a role in suicide prevention by knowing the signs of suicide, finding the words to support a friend or family member, and by reaching out to and promoting local and national resources.
During Suicide Prevention Week and beyond, Californians are encouraged to take action for suicide prevention by recognizing the importance of strengthening resiliency, protective factors, and physical and emotional wellness throughout the lifespan and at difference life stages. We all have a role to play in suicide prevention. There are actions you can take right now to support yourself and those around you:
To get started with your Suicide Prevention Week and World Suicide Prevention day planning, view and utilize the Annual Suicide Prevention Week Activation Kit which provides individuals, organizations, and communities with activities, posters, proclamation templates, social media posts and more.
Together we can Be There by knowing the signs for suicide, finding the words to check-in with someone we are concerned about, and reaching out to resources. Visit suicideispreventable.org for more information.
Together we can Be There by checking-in with ourselves and others, learning more, and getting support when needed. Visit takeaction4MH.com for more information.
Complete one of the journal prompts, coloring pages, self-care practices, or breathing techniques in the Take Action for Mental Health Wellness Notebook and/or the Student Mental Wellness Thrival Journal and share copies with colleagues, friends, and family members.
Connect with thousands throughout the country during Suicide Prevention Week online by using the hashtags #SuicidePrevention #BeThere.
Learn about how to protect those who are in crisis by practicing lethal means safety, visit strivingforsafety.org.
988 Suicide and Crisis Lifeline
988 has been designated as the three-digit dialing code that will route callers to the National Suicide Prevention Lifeline (now known as the 988 Suicide & Crisis Lifeline) and is active across the United States.
When people call, text, or chat 988, they will be connected to trained counselors that are part of the existing Lifeline network. These trained counselors will listen, understand how their problems are affecting them, provide support, and connect them to resources if necessary.
What is 988? The 988 Suicide & Crisis Lifeline offers 24/7 call, text and chat access to trained crisis counselors who can help people experiencing suicidal, substance use, and/or mental health crisis, or any other kind of emotional distress. People can also dial 988 if they are worried about a loved one who may need crisis support.
We can all help prevent suicide. The Lifeline provides 24/7, free and confidential support for people in distress, prevention and crisis resources for you or your loved ones, and best practices for professionals in the United States.
988 Social Media Shareables – 988 social media shareables were designed for use as social media posts, stories and threads. You can use the full videos as individual interactives on the social media platforms, or you can use the mix and match videos together to create your own versions that make sense for your audiences.
Call or Text 988
Chat at 988lifeline.org

Suicide Prevention Resource Center
Suicide Prevention Resource Center provides tips on how to take action to help prevent suicide in your community, such as learning about effective suicide prevention, sharing stories of hope, and empowering everyone to be there for those in distress.
Additional Resources To Explore
American Foundation for Suicide Prevention
National Action Alliance for Suicide Prevention
Substance Abuse and Mental Health Services Administration (SAHMSA)
Additional Events In September
In recognition of National Suicide Prevention Awareness Month, the National Institute of Mental Health (NIMH) is hosting a Facebook Live event on youth suicide prevention on September 19. Suicide is a leading cause of death among young people in the U.S. During the event, NIMH experts Drs. Lisa M. Horowitz and Stephen O'Connor will lead a discussion on how to talk to youth about suicide risk, how to identify the warning signs of suicide, risk factors for suicide, and NIMH-supported research on interventions for youth suicide prevention. Learn more! https://go.nih.gov/V4C75L1 . #SPM23 #suicideprevention